Cook Islands
Maritime Cook Islands (MCI) is the Corporate Administrator of the Cook Islands Ships Registry. We pride ourselves on being cost effective, customer-orientated and internationally compliant whilst ensuring the Cook Islands' name is held in the highest regard.
The regulatory environment surrounding shipping is dynamic and we are constantly seeking to offer the most proactive and reliable service to our customers.
The Cook Islands Ships Registry is located on Rarotonga, the main island of the Cook Islands. This allows us to maintain a close relationship with relevant government departments in order to ensure their continued support for the most modern legislative and regulatory environment possible.
To better serve our customers in various areas and time zones, we have developed a reliable worldwide network of Deputy Registrars.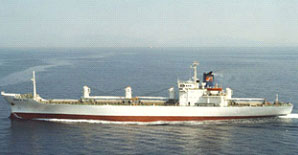 Cook Islands- flagged Selma of the Holy House Shipping fleet
1. Visit Why Cook Islands? to see the benefits of choosing this respected flag.
2. View Maritime Legislation to download Cook Islands' modern ship registration legislation and Mortgage guidelines.
3. Learn more about Cook Islands at the IMO.
4. For information on registering Cargo Vessels, Fishing Vessels or Yachts please review these sections.
5. Contact Us to get in touch with our network for more information.
---